Hamilton Canadian Bank
Mean Reversion Index ETF
A Smarter Way to Invest in Canadian Banks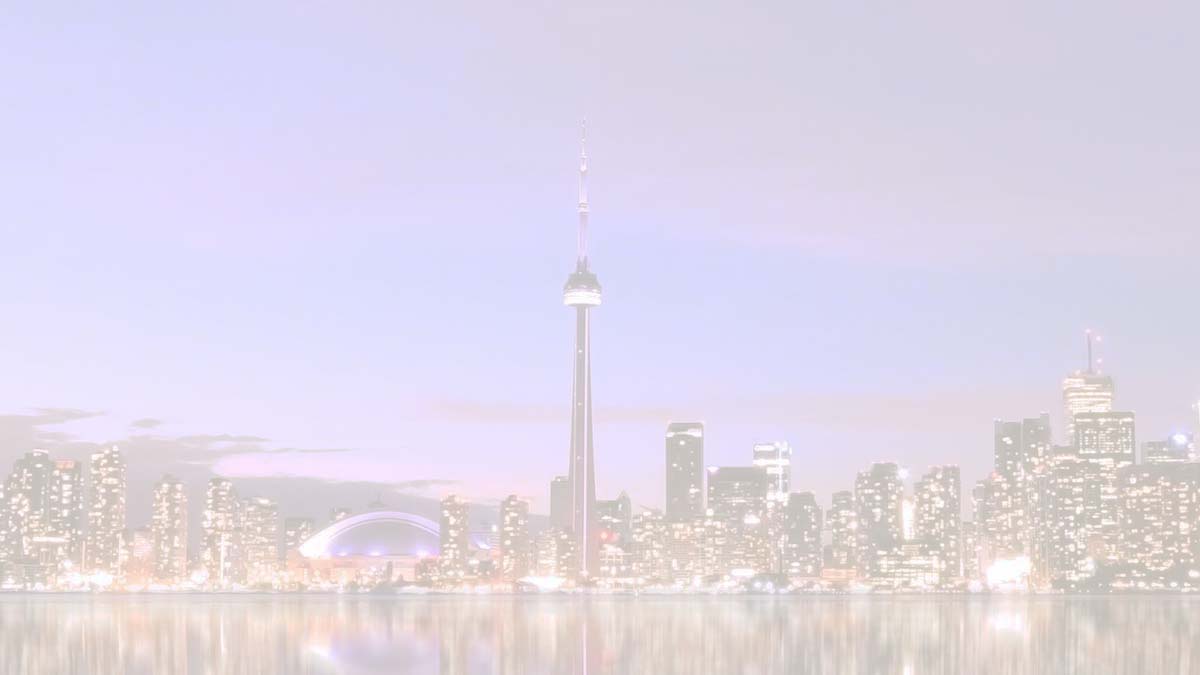 Highlights
Canadian bank ETF with exposure to the "Big Six" banks using a mean reversion strategy
+13.54% annualized return since inception *As at August 31, 2023
5.86% yield with monthly distributions*An estimate of the annualized yield an investor would receive if the most recent distribution remained unchanged for the next 12 months, stated as a percentage of the price per unit on August 31, 2023
Mean reversion has long-term outperformance vs. equal weight strategies*Annualized returns of Solactive Canadian Bank Mean Reversion Index TR (SOLCBMRT) since inception on March 16, 2007 vs Solactive Equal Weight Canada Banks Index (SOLCBEW) as at March 31, 2023; source: Bloomberg, Solactive AG
Potential for higher long-term returns
What is Mean-Reversion?
Mean reversion is one of the most popular themes in Canadian bank investing, given the individual Canadian banks have tended to perform similarly over time.
HCA attempts to take advantage of these tendencies by rebalancing the portfolio quarterly and investing 80% of the portfolio in the 3 banks which have recently underperformed, and 20% in the 3 banks which have outperformed.
FUND OBJECTIVE
The fund is designed to closely track the returns of the Solactive Canadian Bank Mean Reversion Index TR, which applies a variable-weight, mean reversion trading strategy to Canada's "Big Six" banks, with quarterly rebalancing.
The Solactive Canadian Bank Mean Reversion Index TR has outperformed an equal weight portfolio of Canada's banks
TICKER

HCA

NAV

$19.53

1 DAY CHANGE

-$0.10

YIELD *

Current annualized yield, as at August 31, 2023

5.86%

ASSETS

$78.0M
Annualized Returns
ticker

0.00%

1 month

-5.76%

3 months

2.57%

6 months

-6.89%

year to date

0.87%

1 year

-1.86%

3 years*

10.51%

inception*

13.53%

as of date

202300.00%
Solactive Canadian Bank Mean Reversion Index TR vs Solactive Equal Weight Canada Banks Index
Value of 10,000 of Solactive Canadian Bank Mean Reversion Index TR (SOLCBMRT) vs Solactive Equal Weight Canada Banks Index (SOLCBEW) with annual compounded total returns since inception on March 16, 2007, as at August 31, 2023. Source: Bloomberg, Solactive AG
Overview
Distributions
Documents
| | | |
| --- | --- | --- |
| ticker | name | weight |
| BNS | Bank of Nova Scotia | 27.3% |
| BMO | Bank of Montreal | 26.9% |
| CM | Canadian Imperial Bank of Commerce | 26.1% |
| TD | Toronto-Dominion Bank | 6.7% |
| RY | Royal Bank of Canada | 6.6% |
| NA | National Bank of Canada | 6.4% |
Ticker

HCA

Exchange
Toronto Stock Exchange (TSX)
CUSIP
40704K100
Inception Date
June 26, 2020
Investment Style
Index-based, mean reversion strategy
Benchmark
Solactive Canadian Bank Mean Reversion Index
Assets

$78.0M CAD

*

Current Annualized Yield
5.86%*
Distributions
Monthly
Rebalancing
Quarterly
Management Fee
0.29%
Risk Rating
Medium
Auditor
KPMG LLP

Legal Entity Identifier
549300ZKTX737BJCLT27
| Ex-Dividend Date | Paid | Frequency | Amount |
| --- | --- | --- | --- |
| 2023-09-28 | 2023-10-06 | Monthly | $0.0960 |
| 2023-08-30 | 2023-09-08 | Monthly | $0.0960 |
| 2023-07-28 | 2023-08-08 | Monthly | $0.0960 |
| 2023-06-29 | 2023-07-10 | Special (cash) | $0.6000 |
| 2023-06-29 | 2023-07-10 | Monthly | $0.0960 |
| 2023-05-30 | 2023-06-07 | Monthly | $0.0960 |
| 2023-04-27 | 2023-05-05 | Monthly | $0.0960 |
| 2023-03-30 | 2023-04-13 | Monthly | $0.0960 |
| 2023-02-27 | 2023-03-10 | Monthly | $0.0960 |
| 2023-01-30 | 2023-02-10 | Monthly | $0.0960 |
| 2022-12-29 | 2023-01-12 | Monthly | $0.0960 |
| 2022-11-29 | 2022-12-12 | Monthly | $0.0960 |
| 2022-10-28 | 2022-11-10 | Monthly | $0.0960 |
| 2022-09-28 | 2022-10-13 | Monthly | $0.0960 |
| 2022-08-30 | 2022-09-13 | Monthly | $0.0960 |
| 2022-07-28 | 2022-08-11 | Monthly | $0.0960 |
| 2022-06-29 | 2022-07-13 | Monthly | $0.0960 |
| 2022-05-30 | 2022-06-10 | Monthly | $0.0925 |
| 2022-04-28 | 2022-05-11 | Monthly | $0.0925 |
| 2022-03-30 | 2022-04-12 | Monthly | $0.0925 |
| 2022-02-25 | 2022-03-10 | Monthly | $0.0925 |
| 2022-01-28 | 2022-02-10 | Monthly | $0.090 |
| 2021-12-30 | 2022-01-13 | Special (non-cash) | $1.80801 |
| 2021-12-30 | 2022-01-13 | Monthly | $0.090 |
| 2021-11-29 | 2021-12-10 | Monthly | $0.085 |
| 2021-10-28 | 2021-11-10 | Monthly | $0.080 |
| 2021-09-28 | 2021-10-13 | Monthly | $0.080 |
| 2021-08-30 | 2021-09-13 | Monthly | $0.080 |
| 2021-07-29 | 2021-08-12 | Monthly | $0.080 |
| 2021-06-29 | 2021-07-13 | Monthly | $0.080 |
| 2021-05-28 | 2021-06-10 | Monthly | $0.080 |
| 2021-04-29 | 2021-05-12 | Special (cash) | $0.100 |
| 2021-04-29 | 2021-05-12 | Monthly | $0.075 |
| 2021-03-30 | 2021-04-13 | Monthly | $0.075 |
| 2021-02-25 | 2021-03-10 | Monthly | $0.072 |
| 2021-01-28 | 2021-02-10 | Monthly | $0.072 |
| 2020-12-30 | 2021-01-13 | Special (cash) | $0.26041 |
| 2020-12-30 | 2021-01-13 | Monthly | $0.072 |
| 2020-11-27 | 2020-12-10 | Monthly | $0.072 |
| 2020-10-29 | 2020-11-12 | Monthly | $0.072 |
| 2020-09-29 | 2020-10-13 | Monthly | $0.070 |
| 2020-08-28 | 2020-09-11 | Monthly | $0.070 |